Tuesday, 2 March 2010
Howdy.
Since CNY... LOL
Busy guy ish busy
Lots of OT to do over the weekends.
Lots of places to travel to.
This March, my weekends are packed with WS tourneies.
20 March shall be the most awesome-est day in this month.
http://ws-tcg.com/jsp/cardlist?cardno=SY/W08-114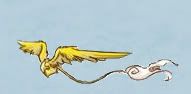 Existing the story...