Friday, 18 September 2009
24 Click march is fun but exhausting.
Parade is awesome. XD
Gotten the vocation which I kinda expected to get.
"Life first"
Shall live by that.
Quote from my JCG senior Wei Lee,
"i believe u got a case of malingering, i would suggest a prescription of honesty"
"if there are side effects, perhaps a prescription of 2 weeks in db"
Recently I gotten a new interest in a certian card game,
Weiβ Schwarz
Its a game which brings in possible anime/manga characters together.
Imagine Fate/ Stay Night vs Lucky Star
Imagine Nanoha vs Little Busters
Kinda cool and interesting to play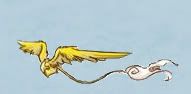 Existing the story...
Sunday, 13 September 2009
Recfloecllection
As my memories end,
Never forget what I've lost
10 kilos when September ends.
Wake me up when September ends...
Quote from the song lyrics which my platoon wrote for our OC afternoon.
This coming wed will be my POP.
But before that will be my 24km march.
Wonder can I pull through.
Wonder will my mind just crumble, under the sheer pressure of the challenge.
Wonder what will I be doing for the next 1 year 7 months.
Wonder will I still be able to meet my platoon mates after POP....
After all the tough times, the fun times, the emotional times we had been through..
No matter what is given to me.
No matter how monotonous the work will be.
No matter how mental draining the training will be.
I'll take it.
Yet....
One still have the sense of doubt in one's self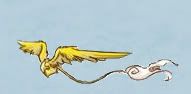 Existing the story...