Wednesday, 29 August 2007
Self-proclaim alien - Nagato Yuki
Self-proclaim time traveller - Asahina Mikuru
Self-proclaim esper - Itsuki Koizumi
Self-proclaim SOS-Dan leader - Suzumiya Haruhi
Self-proclaim normal human - Kyon

Rights, does blogging this make me an official fan of Suzumiya Haruhi no Yuutsu? If yes, I don't mind......
10/10 for the humour and the characters
Additional 5 points for the dance. XP


http://www.youtube.com/watch?v=JXO0Baqzme4&mode=related&search
=
Hare Hare Yukai end(Include the =)

Full version done by the 3 Vocals of the 3 ladys of SOS-Dan

http://www.youtube.com/watch?v=EMNZTF4amvw
Haruhiism FTW!!!!!!!!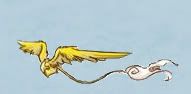 Existing the story...
Sunday, 26 August 2007
Yesterday was fun!! =>
It started off with me going back to TP to watch Paprika - Movie screening by JCG, at 10am-12pm.
It's kinda like a "Dream turned Reality, Dream-terrorism, Power of Dream" concept. Someone uploaded the movie on to Crunchyroll.com. Feel free to watch it.
After that, the whole group board bus 69 to bedok to hitch a ride to the campus of a Japanese Primary School in Changi. Why do we go there? Simple. We volunteered to do rough jobs there such as setting up the tables and chairs to gain free entry/coupons to the annual Natsu Matsuri, commonly known as Summer Festival.
The event was super fun, too lots of photos, had lots of japanses food and drinks. I even got to rent a set of Yukata to wear. XP
Yukata is like kimono, but much cooler, not as stuffy as the latter. Hence it is worn during summer time while kimono i worn during winter. The traditional dances are good and I met a lot of friends from sgcafe.com, most of them are wearing their own yukatas.
After the whole event, my friends were like so hyped up that them did the "Hare Hare Yukai" dance from "Suzumiya Haruhi no Yuutsu". COOL!!!!!!!
I guess the whole club is infected with the Haruhisum Virus. We even suggested that during the September-October holidays, we're going to set up practice sessions for those who want to learn the dance. I'm soo gonna join that. XP
Will post some nice photos soon, check back every now and there, peeps
.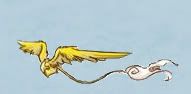 Existing the story...
Saturday, 18 August 2007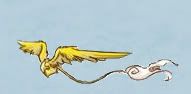 Existing the story...
Osashibu ne!

It has been a long time since I had blogged.
Recently, I've been testing out various MMORPGs, meaning I signed up as their closed beta tester and play the game to find bugs.
This game features 3D rendered characters in anime SD form, the character is about 3-5 heads tall. Features 4 typical classes - Fighter(Tank, 2-handed DPS, Hybrid), Archer(Range DPS), Mage(Elemental Spam) and Cleric(Survival and Buffs)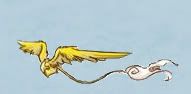 Existing the story...
Sunday, 12 August 2007
Yesterday was very fun. XD
First up, I met up with the newbies of sgcafe at Cineleisure, under the newbie orientation organised by BrokenSinfulLove. I got to know a lot of people there, seniors I should say.
Anyone feeling eggy???
Our last stand....... 50 eggs
Steamboat dinner at marina bay was awesome. We sure ate our fair share of $13. Proteins and proteins all the way.
Soooo today I'm going fibre-rian, replenish my fibre intake. XP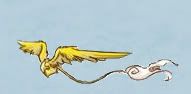 Existing the story...
Monday, 6 August 2007
There's something I wanna say.......
I like my current class...LOL

Not only everyone's so crappy, we even have a gaming club, split into cellphone pokemon and MMORPG.
Weeeeeeeehhhhh!!!!!
For Honour, For Friendship, Experience the Bond of Trinity!!!!!!
Gonna Catch'em ALL!!!!

August-sama, Ore wa Omaii de Aishiteru!!!!!!
So many events lining up. XD
This Saturday, there's a orientation of cosplay newbies like me at Orchard, Cineleisure, in conjunction with the Cosplay Matsuri. XP
Also, I will be going for the BBQ/Steamboat dinner with TG members at Marina Bay. Our Target for that day will be 50 EGGS!!!!!!!!!!!!

Ok, gtg. I've got the dreaded PUO lecture at 8am tomorrow.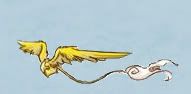 Existing the story...
Sunday, 5 August 2007
Well, nothing much today actually. All the fun was yesterday.
Took a train down to VIVO to check out the cosplay event *COUGH* Rock music event****
Saw some cosplayers without their costumes. LOL
Sadly, I have to leave early due to break training at 3pm. Maybe those cosplays start to appear after I've left. T_T
Oh yar.
I've got a Revotech Black Saber Figurine from YZ&FY. O.O My jaw literally dropped when I saw the box. Thanks a million!!!!! Never knew you girls know about Fate/Stay Night. I had always thought that both of you only know Clamp related anime/manga.
I was shocked. Seriously......
My new avatar. XD Image taken from another SGCAFE member.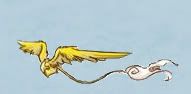 Existing the story...
Saturday, 4 August 2007
Today was fun!!!!! Tanoshii desu ne.
I went to Suntec City for the CosCon event. Don't worry N3O, I didn't bring my D-Cam so no photos.
A lot of repeats from Cosfest, guess they didn't have enough time to make another costume. Also there were new costumes sighted, such as Mario, Lucky-Star, T.V Dude from Air Gear.
I even witnessed my fellow SGCAFE members rehearsing the "Hare Hare Yukai" dance.... I soooo wanted to join them. XP
I don't know why, ever since last year's EOY, I had been wanting to cosplay but didn't due to my indecisiveness. However, after going to Cosfest07 Day 1, my heart was some how galvanised to cosplay. XD
So after the event, I went to Bugis to meet up with my family and had dinner in a sushi bar there. Ohisiiiiiiii!!!!!!!!!
Man, I'm sooo full right now....
Sigh......here comes the bad news...... After a whole day out, I've 20 OC2 practice papers worth of topic4&5 questions to do before Monday. If not Dr Ong will start giving attitude again......
LOL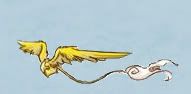 Existing the story...
These two are one of the best orginal anime characters wallpaper I could find. Enjoy
The 1st one is from Devian-ART while the 2nd one is from Minitokyo.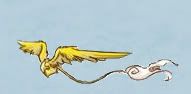 Existing the story...
Friday, 3 August 2007
The show ain't over till the fat lady sings
And the fat lady will come in 4 ways.
Elegance. Xtravagant. Amazing. Magical.
Must Persevere.
Till the fat lady has sung her songs.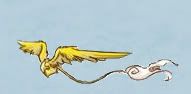 Existing the story...
Wednesday, 1 August 2007
OK folks, I'm gonna be very busy from now on.
I've deadlines to meet and topics to revise.
Will me M.I.A for the moment.
Hopefully if I weren't K.I.A, I might just be able to post some things every now and them.
Just checked the GE website, it's official. Version 2.1.8 will be release on 16 August.
Came acrossed this pic while surfing the jap GE server. The artist has done a good job on the anotomy and body shape. Wish I could be like that....Enjoy
Counting down - 4 days till I can buy cocktails from bars. Hint**Hint** XP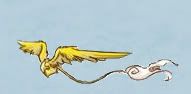 Existing the story...