Sunday, 17 January 2010
Yesterday was kinda fun, playing FSN tourney in TCG at Sunshine plaza.
Well, I'm proud to say that within a week, I managed to improve my FSN deck to a decent level.
Last week's tourney at RC, Funan was a pure trashing. 4 losses straight.
But yesterday, I faired pretty well, with a score of 2 win and 2 loss.

Also my new "vintage" deck (in Magic: The gathering terms) is pretty much workable.
Using this card as my Key card.



Being able to gain 500 for every different traits on stage, this little sporty lady can reach up to 11000 on full stage. XD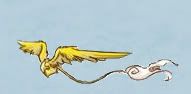 Existing the story...
Sunday, 10 January 2010
Been quite busy these few days, but the wait is almost over.
I finally got my Nagato deck.
Frankly, her deck is just too awesome.

Not just that, my FSN deck has been EM(iya Shiro-look-a-like-aka-avanger)-ped up like nobody's business.

Yesterday, I played my very first tournament. Didn't fair as well, lost all 4 of the round-robin matches. All due to my silly mistake of forgetting one of the important step of the turn.

Since that 4 matches, the rest of the casual play, I kept reminding myself of that step, kinda like a hard lesson learnt indeed.

Well, at least I got my FSN Meido Rin XD

Next week will be joining another tourney for my 2nd copy =P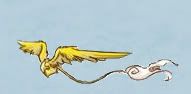 Existing the story...
Saturday, 2 January 2010
HUR....
Slept through the countdown.....
Kinda had a rough new year's eve...
Spent the whole morning in the clinic doing nothing...
The doctor's not even around.
Then got a sorethroat and at the end of the day, a bit feverish
Yesterday also....
Well good thing is that I managed to EM-ed up my FSN deck. *pun intended
Later going for duty. Hopefully I survive..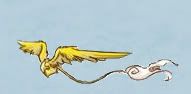 Existing the story...