Sunday, 26 October 2008
I WANT A DS!!!!
Just watched the trailer for Kingdom Hearts 358/2 Days.
The game is awesome, and the music for the trailer is very emotional.
For those who know about Roxas(Main character for this game)'s storyline in Kingdom Hearts II, you will most likely feel sad when the music plays.
Now there's this new character, Xion. Wonder who's she...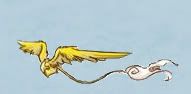 Existing the story...
Thursday, 23 October 2008
Only Crazy People Think of Crazy Ideas
I accidentally deleted my recycle bin shortcut... Couldn't restore it.
Previously I also did the same thing, went to reformat the com because of it....
Now, I use some crazy idea that I had though off.
Copy the shortcut from my sis's com and use it here. Surprising it works.
XD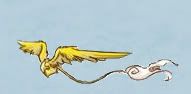 Existing the story...
Sunday, 19 October 2008
Friday
Awesome Watermelon dessert. XD
After work, I went to meet up with Xeth, Broken, Karei and Invic for dinner. It has been like 2 years since I last had any meal in Hougang Mall food court.
The fried oyster omelet which I ordered is so-so... I want Chomp-Chomp "Orh Luah"
After which we head over to Xeth's home for epic watermelon dessert. We dug the melon clean and use it as a bowl for the canned longangs, pineapples, nata de coco and the melon flesh.
I cant say the ingredients for the "sauce" or water or whateveryoucallit. Its epic win. XD
Saturday
Nothing much, had sampling in the morning and managed to simulate the Necroface-life gain deck in Yugioh Tag Force 2. Its uber gay but if I cant draw the right cards, its useless.
Sunday
I had awesome high tea just now. My 3rd uncle and his wife are going to Thailand for work and will only be back in Singapore before Chinese New Year. So he treated the whole family high tea buffet in a Tim-sum restaurant located in Novena Square 2. The char siew pie is awesome, so is the drunken chicken. However, the chives dumplings just barely pass... T.T My favorite Tim-sum...
Also because of that, I couldn't join the rest of the Nico Nico dance group at the airport to send Greenzake away to Australia. He's migrating off to Australia, I hope for his safe journey.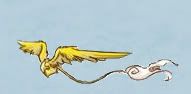 Existing the story...
Monday, 13 October 2008
Just finished my NS registration.
Been very busy these days.
The validation team are rushing me for the Preventive Maintenance (PMs)
Also I'm like lazy, procrastinating about doing my MP research...
LOL and I'm like complaining about lack of time...
A piece of good news admist these storms, Pan-In-The-Box finally told me that their tailor agree on rushing my Sanyun costume, I can collect it roughly by the end of this month.
Freaking Awesome Varia art... If my NS enrollment is after Cosfest09, I swear that I will do this version's Mosca.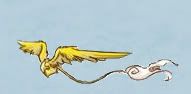 Existing the story...
Monday, 6 October 2008
Today just isn't my day.
Partially I was pissed at myself of not being able to decide my MP title.
Another thing would be that the workload for me had began to become more and more demanding...
I felt damn stressed that everyone was like starting their MP while I was there not being able to do anything...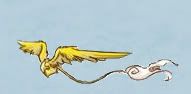 Existing the story...
Sunday, 5 October 2008
Zombied along...
Yesterday night was epic fun.
I went down to ECP for a bbq farewell party for my friends in sgcafe. The food was awesome.
AlucardX's chocolate mousse and the cream cheese cake rox!! Then I missed the last bus home so I joined some of them to ton overnight there.
It has been like ages since I last kept myself awake all the way till the next morning.
We chatted from 1am to about 3+am, then we played cards till about 6am.
Saddly there was like heavy clouds there so we couldn't see any sunrise.
The fun part later was that we did some dances on the beach till 8am. Then, we dragged our sleepy heads back home.
It has been like stone age since I last exercise in the early morning.
Now I need to retype my MP title and sypnosis, I'm changing title.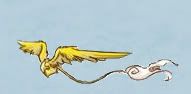 Existing the story...
Friday, 3 October 2008
Finally, after a season worth of wait, the show is finally back on air. XD
Clannad~After Story FTW!!!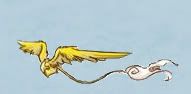 Existing the story...