Tuesday, 26 June 2007
Change the BGM for the opening of Romeo X Juliet to Time Goes By, from one of my favorite J-Band - Every Little Thing.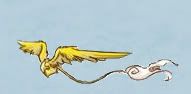 Existing the story...
Aloha...

Current feeling - No self-discipline to do homework/projects

DAMN!!!! I'm really addicted to GE and other games.....
Someone save me!!!!





JUST KIDDING
Just today, I was suddenly drawn into the new gatsby song - I can give you GATSBY.
It's a remix and short version of a song sung by SMAP in the 1970s - Can't give you anything(but my love).
http://profile.imeem.com/oQP4Xd/playlist/NWq0ost9/
here's the playlist I've created just for these two songs.
LOL
I'm hearing and imagine Elvis danceing right now..... RETRO Fever!!!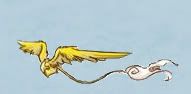 Existing the story...
Monday, 25 June 2007
SRY people, My bad.
On 7 July, the COSFEST will be held in great world/ngee ang city
14 and 15 July will be in downtown east.
Just got back my marketing term test paper, as expected, I screwed it up very badly.
Was confused by all the concepts and I knew my fate was sealed when I first saw the paper in the LT second row, stairway seat.
For OC2, I got 38.5/50 but I could've done better if not for my careless-ness....
Was "shot" by Dr Ong, he said that I "refuse" to get an A even though I'm an A student for OC. Sigh...
What's done's done....Can't cry over spilled milk, can I. No Emoing on my part.
Now, I'm download an old but fun game, RBO - Ragnarok Battle Offline.
It's something like a mix between "Devil May Cry" in terms of insane combo rates and MapleStory due to the sidescrolling RPG gameplay. As its a fan-made game, you can download it and play without worrying about the legal law.
Just Follow Law Lor....lol
There're the standard game character classes from the orginal RO, namely Swordsman, Archer, Mage, Acolyte, Thief and Merchant.
Watch the trailer, looks fun.
Next monday, I'm going to get more games from my JCG mate. XD
Had a chat with Eric from my care group about our future careers. I've come to realise one thing. Right now, I'll try my best to get my diploma, however base on my results, I'm quite sure that I won't be making into any local U.
In the future, if I can get a job that suits my diploma, it's fine with me. If I can't, I'll do something I like. After all, studying science for like 10 years straight kind of bored me down quite a bit and I can't do marketing either, judging from how screwed I was during the test. LOL
Maybe I'll start making my own cosplay things come semesteral break, prepare for the one in December. XP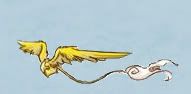 Existing the story...
Sunday, 24 June 2007
WAHHHH!!!!!!
School reopens tomorrow.......
Well these two weeks aren't even holidays for me, got to rush all my projects etc.
At least there are some events that I truely enjoyed during these pesudo-holidays.
1. Granado Espada Day Raid @ ZOUK
2. JCG orientation as a event helper AKA Saikang General
First up, the raid party at zouk totally rocked the place down. I really enjoyed the offline quest(mini station games) there, furthermore those quests are form the game itself, so for veteran gamers like myself, its a piece of cake.
I think it was my luck, because I reached there at 3.30pm, the mini quest ends at 5.30pm and some stations are very cramped. Luckly, I met two fellow gamers who are one member short for their squad(3 per squad) and joined them(ps. they've got 8 stamps down XD ). Together, we completed all 8 quests and obtained all 12 stamps, entitling a set of postcards, a door hanger and an in-game item - Angel Wings each.
I also bought a T-Shirt with the a series of fighters who are getting bigger and with higher level stances than the pervious one. Below it is this phrase"The Thoery of Levelution"
Kakoii.....
Next up, was the JCG orientation. Yataa!!! By default, I'm in the subcom, don't need any interview. XD
I was the saikang general of that day, serving my saikang lord, I'm also the water bombs (ammonutions) enchanter for the final clash(I manufactured 300++ ammo and enchanted them with H.I.E.T(high-impact explosive trigger).
The final clash was fun, ending with all of us(GLs, SMs
, helpers) bombing the newbies. Tanoshii ne....XP

Ok, next event will be the 2/3 days COSFEST at De'marque in NTUC Downtown East, 7 and 14/15 July (OR/AND/BOTH). Interested parties PM me.
Also there will be the Natsu Matsuri - Summer Fest some time in late August. I'll post up the details when I'm told.

GTG, gotta grind in GE again. XD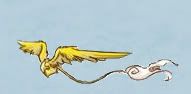 Existing the story...





Friday, 22 June 2007


First up, the skin is from the anime AIR SUMMER SPECIAL.
Actually i want to use a skin from an anime - Romeo X Juliet but sadly can't find any.

The BGM is a japanses version of the pop song - You Raise Me Up. It's the opening of Romeo X Juliet.
It's a good take of the classic romance story.
In the actual story, the Montagues and the Capulets were of equal power, and the Capulets were a little tyrant.
In the anime, it's the Montagues who were the tyrant ones while the Capulets(with the position of Grand Duke) were known for their chrivaly.
Montagues engaged a slaughter of the Capulets House to sieze the title of Grand Duke, only Juliet of the Capulet and a handful of loyal servants survived death.
Years past, Montagues gain ruled the city, people who curry-flavoured them gained wealth are known as nobles.

While the story follows the plot written by Wiliam Shakespeare, there are some minor changes like Juliet knowing the way of blades(Fencing, swordplay of that era) and Romeo riding pegesus but it looked like a breed between a dragon, a horse and bird(for the wings).
SPOILERS** William himself appeared in the anime **SPOILERS END

"Is this love truely never be able to bear fruits?"
Enjoy my little haven.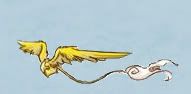 Existing the story...




This will be my new haven.
Far away from Theory G and all the troubles, rantings.
Far away for all the stress in life.
Just me and those whom I can really rely on for comfort
This place is where I'll be able to do what I really wanted, like changing my blogskin to a skin that I feel is nice. Be it girly or not, there is no demarcation for a blogskin to be strictly for male or female.
This place will be the place where I can blog about the things I like. Anime reviews and recommedations, Cosplays, Songs and Granado Espada.
No crazy bboying stunts here
Most certianly, no emoing.
Croix, Toya and Zen's no longer here.
Boku wa Shun, Shimizu Shun.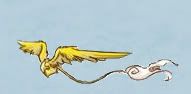 Existing the story...