Sunday, 19 April 2009
Shall post a few mandarin songs, since there was a period of time I was into mandarin pop, and thanks to the KTV session, the feeling of listening these songs are back.
*pardon for some vids being KTV version.
Forever Love - 王力宏
Kiss Goodbye - 王力宏
唯一 - 王力宏
王力宏's songs are the ones that accompany me throughout my Secondary School days so yar, they are like part of my teenage days.
其實不想走 - 周華健
haha, this one is special. I had heard albums of 周華健's songs during my primary school days. Songs like 花心was once my fav =).
Now is the special part - during my sec sch days, there was this one gathering of my P5/6 class in my P5 form teacher's house. That was when he played KTVs of 周華健. At that time, i guess, it was only me and my best friend, Jerold Wong sang along. XP
真爱 - 183 Club
Ah, 真爱. It's the song I spammed during my O Levels. Didnt really like the song at first but since my Mum and Sis were like watching the drama (that made this song famous), I kinda caught on to the soothing yet upbeat melody.
张韶涵 - 真的

This one is also another special one. Its the ending song for another Taiwanese drama which I totally ditched when it first aired on Channel 8. It was when the rerun during the evening, around 5-6pm that I stayed to watch the drama while waiting for my dinner to be ready. Like 真爱, it caught my attention after a few eps of the show.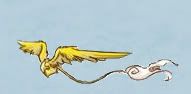 Existing the story...
Friday's KTV was crackpot awesome.
Seclected some oldies to spam and a special song from Dragonball Z. XD
Dont really know the romaji so me and my friend waited for the chorus and performed the Lucky Star version of the chorus. Freaking awesome XD.
Luckly, the few rounds of practises the night before paid off, managed to sing those songs without going off tune nor forgetting the lyrics.
I feel poor now. QAQ
Changed 3k SGD into Yen....
POOR~!
T.T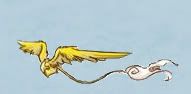 Existing the story...
Thursday, 9 April 2009
Recent early sleeping sorta got me into this habit of surfing Youtube for awesome vids.
Found this just 10 minutes ago.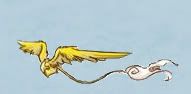 Existing the story...
Friday, 3 April 2009
Found some awesome vid on youtube while searching for my daily Touhou tidbits.
Imagine 90's pop song X doujin game that transends the 20th and the 21st century.

Product, this - Touhou - As Long As You Love Me



On the side note, now I know why Devil admire BSB for their solid performances everytime.
Here's another nice vid.
Touhou You (東方you) [1TG]


Basically this video is more of a sad tone as it depicts what would happen if all the human, half-human, non-immortal youkai fade away into the memories of others.
But then again, there's always a happy ending in Touhou, since the god Zun himself had already created places like the nether world, hell, former hell etc. So in the end, its still one big happy family... LOL sounds uber cheesy but you get the picture..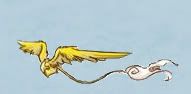 Existing the story...
Thursday, 2 April 2009
Well, hi people...
Some Joker is here to post about Kurobara, 4 Days after the event ended....
The dance item on that day was freaking fun.
No doubt dancing in full Mosca mask is killer, but its awesome.
Only did one mistake during Cruel Angel Thesis, luckly my "Quick change" saved me.
Cirno's perfect maths class was cracked, by far the most fun dace ever.
KIRA~! With my Lab coat+ Cotton gloves+ Flowers + Mosca mask.
In the balance of Ying and Yang, there's always happy and sad events.
Something happened today that made me ponder on "What happened, if it was me there"
Being someone who didnt even have the guts to express it out.....
Somethings in the world isn't meant for me, and I'm sure it is one of them.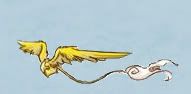 Existing the story...