Monday, 29 September 2008
Just finish watching Code Geass R2 last episode.
Nice ending, but it's a little tear jerking.
The show begins with Lelouch using geass on Nunally, obtaining the trigger for firing the FREAJI - dimension bomb. Using its immense power, he won the war, ended it and started his dictatorship.
However, it was all planned, for Suzaku will appear as Zero and assassinate Lelouch during a execution parade. In another words, Lelouch dominated the world, causing the world to hate him and then staged his own death to remove that hatred together with his existence.
The tear jerking part is that those Lelouch holds dear will know of his plan after his death (due to Geass).
Sad....
All hail Lelouch...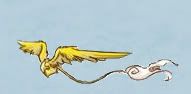 Existing the story...
Sunday, 28 September 2008
Wow, ten days since I last posted.
Been busy these days, lots of things to do.
Also today is the first weekend which I'm down for clean steam sampling at Tuas..
The whole day I was like very larthagic and I reckoned I had migrain headache. It hurts yet made me sleepy.... ><
Typing this reminds me that I have to type out my MP title and synopsis. The deadline is this coming friday. Rawrzzz
Wootz, this wednesday is a public holiday, no work... Though I have to wake up early to go to pray to my late father in YCK.
Rights, I'll type my MP title now... Nao!!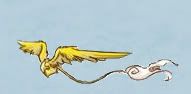 Existing the story...
Thursday, 18 September 2008
Reliving my childhood XP

Found this antique treasure in my stash of collection just now.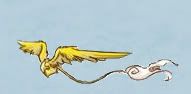 Existing the story...
Finally, I got my MRT concession. Woots XD
No fear for expensive travelling.
Today concludes the training for clean steam sampling. Sigh... have to be SKW for the QC department, on the bright side, maybe can use the data for MP.
OR
I approch my in-charge for engineering side and get my MP title there.
Offs to play FFVII-CC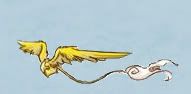 Existing the story...
Saturday, 13 September 2008
Didnt have much things to do today.
I'm still in my Post-PSP mode.
Spent the whole day searching for ISOs and had a few blocks by Megaupload since I can't seem to download files from the site despite installing their Megamanager software...
Currently playing Crisis core and Warriors Orochi, waiting for my other games to finish downloading.
Finally I have my own PSP !!! XD
But my wallet felt a burn... >.<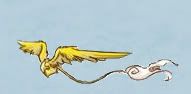 Existing the story...
Thursday, 11 September 2008
Finally found something that made me smile. =)
Touhou Mahjong tiles XD
The best combination ever - 13 Wonders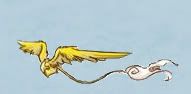 Existing the story...
Well come to the real world...
Don't know why, recently I just like to rant about things. Maybe because I'm lacking of sleep.
Again, nothing against the company I'm attached to. Here goes...
*remember to apply auto-censor when extreme words appear.
This morning, drama unfolds.
That faggot snapped because we kept shooting sarcastic missiles at him. Maybe its personal vendetta or some other crappy reasons, he decided to use me as his "punching" bag.
Initially, I'm ready to ignore him since ignorance is bliss. However, that jackass kept his trap opened all the way from the company's canteen to our office tables. The canteen is about 5 minutes away from the office and the latter is on the second floor. Oh, did I mention that we detoured into the gents...
That wasn't the the end, what made me post this rant is that every time, everything he commented that are not related to work are sarcastic remarks.
FUCKING BULLSHIT. If you want to be sarcastic, jolly well learn how to accept sarcasm.
Who the FUCK does he think he is!! Like he's the ONLY one that can be sarcastic to others and other cannot be sarcastic to him.
Let me enlighten you, fucktard, about the rules of this game of Flames.
1 - Accept the heat from the flames before you play with fire.
2 - These flames are not real.
Play by the rules. Kid (even though he IS a Year older than me)
Grow up...
That's just one of the bones I want to pick on.
Seeing this epic phail drama, the faggot have no fucking rights to bitch about my friend. So what my friend likes to boast, at least he play by the rules and is mature enough to not bitch about these punny flames.
I don't even understand what's wrong with him... Every sarcastic remarks shot by him contains explicit context. Is he really that hungry?? If he is, I suggest go to the net and stuff himself with pr0onz, cheap and safe. No risk of STDs even.
I remember that yesterday, I even told the six of us of my policy of accommodation.
*If you did nothing that infuriate me, I will still be your friend even if the world is against you.
Now, that policy will not apply to that asshole again.
Lastly, I am a LEO, the last thing to trample on is a Leo's pride, and he just did. Now feel the pain of this angry lion.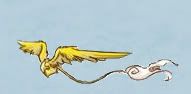 Existing the story...
Wednesday, 10 September 2008
Haizzz
Just checked my exam results
cGMP - C+
PMT - C+
BPT - C
PA - C
Total GPA - 2.88
Expected.... I just knew that my GPA will drop again for the third consecutive time. Well, at least my cGMP and PMT are C+. Made me feel a bit satisfied since I am posted to the engineering side of the manufacturing department in Lonza, need these two the most.
I'll be the most unluckiest guy on Earth if my GPA drop once more during this "sem" aka SIP & MP Phase.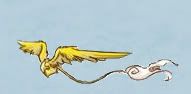 Existing the story...
Monday, 8 September 2008
WOW...First day of work and I'm already complaining...
Had a bad start for work today, and don't worry. The following rant has NOTHING to do with the company which I'm attached to.
Rather, its for the epic SMRT & SBS for their wonderful concessions system.
I was going to purchase the concession for MRT since I need to get to outram park to catch the company's bus to Tuas. However, the person behind the glass panel told me that it is IMPOSSIBLE to purchase the MRT concession today as my bus concession has yet to expire, and the system do not allow me to make purchase.
WTF!!! What has bus concession got to do with mrt concession. Sure it helps one to keep check on both concessions but this is plain BS...The system, as explained by the mrt personnel, only allows one to purchase only bus OR mrt OR hybrid concession at a time.
So I'd try the alternate method, that is to nullify my current bus concession(I'm prepared to give up the remaining days and the money) and purchase the hybrid one instead but Noooo the system do not allow cancellation of the concession. Now I have to spend additional $30++ just on travelling.


*Puff..
Ignoring that aside, the company that I'm attached to is actually very friendly, one being its a very caucasian company. Since the company is still in its primary stage, we've got experts from all over the world to help out. My friends and I would be doing GMP based job, heavily paper based. Well, its mostly validation, executing SOPs and protocols.
Somehow, it kind of feel weird since all the part time jobs I have are not office based. To have my own table, PC, etc in a location other than my home really made me feel weird. Not really my own though since its shared with my friends. Its just the first day at work, so basically we had IT orientation where we set up our own emails, accounts etc, recap on GMP, facility tour.

But I'm kind of beat from the early wake-up and the long distance travelling.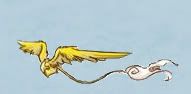 Existing the story...
Sunday, 7 September 2008
Finally, today is the last day of my sad one week vacation...
However, it was filled with fun beyond words.

I managed to get the full routine for "Positive" down XD on thursday
Friday was yuki_shermaine's birthday. Though we just know each other no long ago, she still invited me along for her BBQ party. It was damn fun, with all the games, the food, the drinks.
Then yesterday was also another birthday BBQ for Spartan, Duncomeagain and Chris, Greenzaku brought irish cream and milk and its awesome, for once drinking milk gives the kick.

Maybe tomorrow I will suffer from fun-withdrawal symtoms....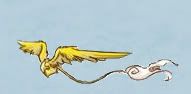 Existing the story...
Tuesday, 2 September 2008
These few days are like alot of things to do for me.

Went to the Matsuri @ Vivo on Saturday(Jrock) and Sunday(Cosplays)
Though I rarely listen to Jrock, the bands played well, especially the last band for the day. Kinda forgot their band name but their guitarist is epic winz. Just a pun, their vocalist wore this black blazer, whit shirt below, normal black pants and rocker shoes. He had this retro shades that from far, made him look like Elvis XD. *no offence

For the second day, I met up with Chris and gang for the zai fishsoup from the Kopitam in Vivo basement. After that I joined the epic sgcafe group for some random fun. We had random caramells, HHY, saikyou, danjyo, yaranaika and CAT. The whole stage practically shook while we caramell on it. XD

For yesterday, I practically stoned throughout the whole drawing session. On second though, I managed to get the first 2 parts of "Positive" routine down, including the first portion of the chorus. Stayed up late with Weilee, Kenny and Lester at TM's Mac

Today, I went down to Liang Court to slack, managed to figure out the second part of "Positive" chorus. Gonna get it down by this week. Gonna crap with my lecturer tomorrow for NAFA. Dont wanna waste time running when I know I cant even pass sec 4 standard, neither have I even trained for NAFA. Sooooo Heck IT XD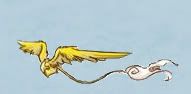 Existing the story...