Sunday, 30 December 2007
School reopening soon...
I'll need to restart my engine soon.
Anyways, about the cosplay for cosfest, my team might be doing "The varia" from Hitman Reborn!
Another thing is that I just created another yugioh deck. The mechanic is of courtesy and inspired by Tan Qi Han, my secondary schoolmate.
As for my new year resolution, I wish that my wish will be granted.
Recently, I managed to finish watching ef~a tale of memories. Chihiro is moe!!! This anime series is short but the story and the character developement is impressive. Viewers are taken on a emotion rollercoster ride from the start of episode 1 all the way to episode 12.
Personally I like Chihiro's story. It's very touching and it topped my chart for the most tear-jerking anime.
RenjiXChihiro FTW!!!!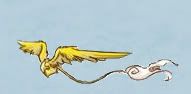 Existing the story...
Sunday, 23 December 2007
One week had passed since I last posted.
Nothing much had happened except that my retail group went down to Espirito Santo Gourmet and Butchery and interviewed the head butcher there.
The shop is a smaller version of their head branch and is based in parkway parade, selling fresh(beef, pork, lamb, chicken) and cooked meat(ham of any type , sausages).
There's even a dining area in the shop.

After the interview, Jack - Head Butcher gave us fresh lamb chops, each apiece.

My mom and sis went to Ipoh, Malaysia to attend my cousin's wedding. Darn! Those projects rendered me unable to go........
I had been busy with housework all these while, cooking for myself is easy(actual meal, not just pour hot water into cup noodles) but cooking for my grandmother, aunts and my every lazy brother is very tiring. T.T

Tomorrow is christmas eve. I'll be wasting my time roaming the streets with JCG peeps...... Heck, since when was christmas eventful for me, only christmas eve I presumed, where there would be food, drinks and more food. XD

Next cosplay will be underrated characters from an overrated anime/manga(providing all my group members agree).
If yes, we'll be cosplaying the arrancar group that served Grimmjow from Bleach.
I'll be doing Arrancar Nakim, the one and only fat arrancar. XP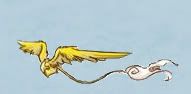 Existing the story...
Sunday, 16 December 2007
EOY was fun, uber cool.
Congratz to Team Teh Bling and Orochi for their limelight stealing Trinity Blood cosplay.
Special mention - Ouendan group for their loyal dance performance for the game itself, Gundam Dynames cosplayer, Drummer(forget his name, from NANA) cosplayer and the super cute Honey Senpai from Ouran.
It was quite tiring though as my footwear doesn't come with padding and my costume is super hot. In the end, I could only take up to four pics, the rest were taken from the forums. XD
Bad Hair day for me yesterday, my wig was screwed as always. The funny thing is that I never forget what I need to bring for my costume but when I comes to the set of clothes to change after the event, I forgot to bring my belt >< .
Anyway, here's something I may decide upon. Cosplaying is fun. Taking photos of cosplays are even more fun.
Next year, for Cosfest, I will make sure that my costume has pockets and the top is long so that I can conceal my camera, bring it out when needed.
Or, I shall give myself one more chance to cosplay and take photos, then compare the degree of fun. XD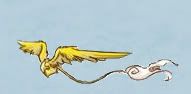 Existing the story...
Friday, 14 December 2007
Weeehhh
Term Test ended today.
EOY is just a few hours away....
Panic
Panic
Panic!!!!!!!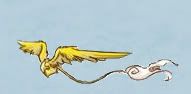 Existing the story...
Thursday, 6 December 2007
OMG!
Pegasus is so not like the Maxamillion Pegasus I know in Yugioh season 1......
Where had that paedophillic Pegasus gone to?
The one that keeps calling Yugi as Yugi-Boy
01.55-02.24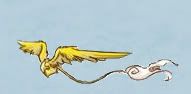 Existing the story...
Tuesday, 4 December 2007
Changed the BMG from Lucky Star opening - Motteke! Sailor Fuku! to Dragonaut opening - Perfect Blue.
Although Motteke! Sailor Fuku! is catchy, the fast pace and tempo kind of turn me off at times.

Currently, I'm slacking even though term test is next week. XP
No discipline to study.......
Minutes turned to hours.....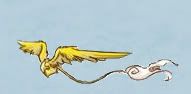 Existing the story...
Saturday, 1 December 2007
Just caught up with the latest eps of Clannad.
This particluar splice of life anime, so far is the best, beating Dragonaut and Gundam 00 by a margin.
Ep 9 features a sad opening and middle section. One can actually start to feel sorrow for one of the character. But it soon turned the mood during the final 10 minutes. It was so touching that my lacrimal glands are activated.
Clannad is definate one of the must-watch anime of this semester.
Dai Dango Kazoku - Big Dango Family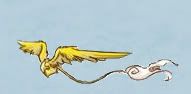 Existing the story...