Monday, 30 July 2007
Finally, I can breathe!!!!!!!
PLM Project done, I've just handed in the report at 12pm today.
Next is the assignment on the different drugs and their PIL(Patients Information Leaflet), presentation on the 1st part of the report I had handed today(my team's doing Tiger Balm Neck and Shoulder Rub) and CSAS report.
After that, just when I thought it's all over, the four letter word looms over me, glaring at me like a hunter in the dark. The menacing four letter word we all hate - EXAM.......
6 more days left and I can buy Baron's without fear. I need it for one simple reason.
To enter BARON mode during EOY and PK and squad I encounter with my "bloody Overdrive" and "R.I.P" stance skills
Ok the last part is totally no link and random.......
Ja mata ashita.
PS - Tomorrow, there's no CDS/Freehand Drawing for me. XD
School ends at 12 pm. Yes-Sar!!!!!!!!!!!!!!!!!!!!!!!!!!!!!!!!!!!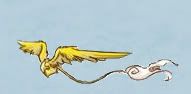 Existing the story...
Saturday, 28 July 2007
I feel like killing myself for this stupid mistake of my life!!
I assumed that Vista is an upgrade of XP. Only to backed up "my documents" folder...
Little did I realised that after reformating my laptop, I hadn't backed up my music and pictures folders............
Now, I've lost all my data....
Music is still rectify-able, I still have my mp3 as a storage back-up.
Wallpapers are also retrivable as I copied all of them into my SD Card since that time I did my freehand drawing assignment.
But my photos are all gone.........
From the day I set foot into 3Humility all the way to COSFEST07.....Gone............
All my personal memories were captured in those still, non-motion pictures.......
I just wanna kill myself now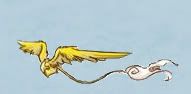 Existing the story...
Thursday, 26 July 2007
OK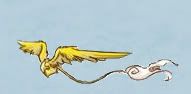 Existing the story...
WEEEEEEEEEEE!!!!!!!!!!!!!!!!

I love my exam timetable this sem. XD
24 August - PUO
28 August - FPATH
30 August - OC2


Yup, your eyes are not playing tricks on you.
I've only 3 examable papers this sem. YAHOO!!!!!!
Furthermore, they're arranged in the way that there will be at least 1 day of rest between one paper and the other.


25 August, I'll be going to help out in the setting up if the Natsu Matsuri a.k.a. Summer Festival.
Yes-ar!!!! Can get to wear yukata and dance with the beats of the drums. Also, the entrance is free for helpers, normal people will have to pay $10 per person, including a dinner ticket and $10 worth of coupons.
Need to borrow D-Cam again. XP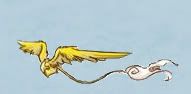 Existing the story...
Wednesday, 25 July 2007
Rights I tried to post "some" reference pics for my costume design but it turned out to be just 1...
Errors occured for the rest...............
Sigh.........
GE international website - http://ge.iahgames.com/en/
GE Korean Server - http://ge.hanbiton.com/default.asp
GE Japanese Server - http://ge.clubhanbit.jp/intro.asp
I've gotten most of my references from these three websites, fanart sections.
15 minutes later..... Finally......

Just for your info, this costume is a level 72-84 in-game armour. I'll be using luster yellow for the overall base, torques and black ribbons for those stripes, luster torques for the pants, shoulder pads and gloves, and synthetic leather for the boots.

http://ge.clubhanbit.jp/community/picture/list.asp?page=1&search_kind=&search_text=

I often visit this site for more GE fanart, as most of them are done in anime style and are really good.
Such as this :
My personal favorite XD
Those chibis are so kawaiii !!!!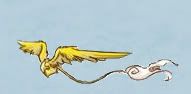 Existing the story...
Monday, 23 July 2007
Wonder why but these few days I'm like in Suzumiya Haruhi mode.......
Alden screwed up his card-florishing when I said "phew chew".
Dr Vijaiya said "my hair is neater compared to last time when it was more fuzzier" when I actually prayed that she would not notice the length.
ok gtg, tml need to wake up at 5.30am.....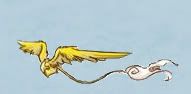 Existing the story...
Sunday, 22 July 2007
I'm kinda tired these few days..
First up, I'll have to complete my marketing project by the end of next week. Next there's a communication skills project to complete by 17 August. Thirdly, need to study FPATH NOW!!!!!
LOL
Yesterday was nee-san's 21st birthday. She dragged me out to accompany her to watch Potter getting controlled by the Dark Lord. Sigh...what to do, just had to go even thought the tickets were $10 apiece and me knowing the the movie is no up to standard. Sigh... Of all the places, she chosed Marina Square. Hence pricing=OUCH T_T
Luckly, the theater's structure is good, no, the best I should say. The height difference is the seats are so much that even if the person in front of you is 1.8m++, there will be minimal view obstruction.
But before the movie, I went to Arab Street to get 2m of luster orange cloth and 2m of synthetic leather, for my EOY costume. The leather costed a bomb, so huge that I could literally felt my wallet being set aflame when I forked out the payment...
Now, I'll really pray to kami-sama that the teachers of AS will not catch me for keeping long hair, I need them as the character I'm cosplaying has a long hairstyle. A wig is a no no, too expensive. T_T
Right now, I'm soooooo bored that I want to watch Ouran again..
Oh, yar last thing of the day, I'm starting to hate ChuangYi and Odex........
And ammmmm.. Bleach fillers are getting annoying, it's better to read the manga off/online instead.
Kill the buddha if you see him.
Kill the father if you see him.
Do not be cativated by anyone,
Just live the life the way you are.....
From Gensoumaden Saiyuki - Genjyo Sanzo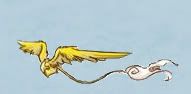 Existing the story...
Thursday, 19 July 2007
Rosette - Chrno Crusade
Naruto!!!
Dragon Lance... The warrior in armor is my manga sensei. XP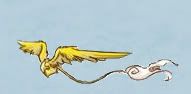 Existing the story...
THE FOLLOWING ENTRY MAY SOUND EMO, BUT ITS NOT..........NEITHER IS IT A CHEERFUL ENTRY. YOU MAY CHOOSE NOT TO READ THEM AND CLICK ON THE RED "X" BUTTON WHICH KEEP YELLING AT YOU "CLICK ME"
It has been a month since I switched to this peaceful haven.
No doubt its peaceful around here, no rantings about me not putting breakdanceing as my top priorty from my TG mates. No silly craps from Munky either, I just can't seem to tune to his frequency.
Yet it has been too quite. So far only a few people have been constanly tag on my Cbox.
Ups to Myst, for keeping my board/blog somewhat alive.
I can't just delete the board, if I do, might as well use a diary instead.
Neither will I commit the same mistake like last time, letting TG members know of this place, They will just treat my haven as a dumping ground for them.
Appearently, none of them share the same passion as me. To most of them, breakdancing is their way of life as they grew up in the most normal life a teenager could have. They yearn for more adrenline, through breakdancing.
As for me, I grew up in the world of anime. I remenbered that when I was in primary school, I would always stay at home on Saturdays, 2pm just to watch an anime about a hidden "puzzle" robot in a school buliding, which will rearrange themselves when a golden star-shaped token was inserted into a star-shaped depression found on a student desk. Not to mention the animes that followed, from Ranma 1/2, SailorMoon(yar I did watched them)and Dragonball, to Slam Dunk and Cooking Master Boy, and to the not-so-recent Gundam Wing and Card Captor Sakura.
At that time, I only know them as cartoons. Only until my neighbour introduced me about "Grandar Musashi" - a fishing anime used to be on AXN, that I came to know them as anime.
So later, after owning my own SCV box, I'll finish my dinner at 5 so that I can watch 5.30-8pm anime slot on AXN. Shows like Flame of Recca, You're under arrest, Samurai X, Vandread, Gensoumaden Saiyuki, Escaflowne and many more.
Soon after, Animax came in. They expanded my anime viewing arena, with more matured animes like .HACK/SIGN, Saber Marionette J, Ex-Driver, Twelve Kingdoms, Inuyasha and Ghost in the Shell, and I can't remember the rest...Too many titles.
Now I watch anime online while renting manga to read.
My life revloves around A&M, intertwined and fused together.
I doubt there's anyway they will understand how I feel.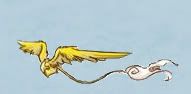 Existing the story...
Tuesday, 17 July 2007
o.0 Kouya giving flower to haruhi??????
Tamaki...I mean PAPA is gonna be angry!!!!!
THE FOLLOWING PICS ARE NOT FOR
THE CLOSED MINDED.....
YukiHoshi Crossdress
Strawberry Panic! Shizuma crossdress
My JCG friend Johan snapped this.....Yuri!!!!!!!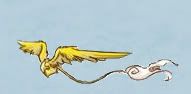 Existing the story...
Back to the uneventful days of my humble life.............
For those who are interested in the performances showcased during the COSFEST 2007, just type in cosfest 2007 in youtube search tab.
Look out for the dance routines done by the Suzumiya Haruhi no Yuutsu team. They Rocked the tentage down.
Rights gonna choing OC at 10pm....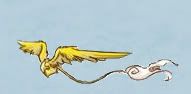 Existing the story...
Sunday, 15 July 2007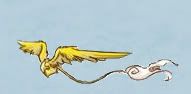 Existing the story...
CONGRATZ TO THE TEAM - SAKURA TAISEN
They're going to represent Singapore in the World Cosplay Summit 2007 in Nagoya, Japan
Today was as fun as yesterday. I managed to shot 200++ photos until the d-cam flashed the memo card full text.
Again I've failed to find a server to host all these pics.
I'll be featuring 5 of the best shots in the following post.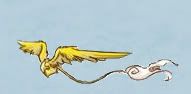 Existing the story...
Thes are just some samples for you all, so far I can't find any server that can fit my whole collections. Interested people please that the first step and add me in msn so that i can send u the pics - 103mb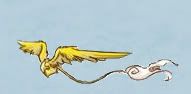 Existing the story...
COSFEST Day 2 rox!!!!!
I've spammed 132 snap-shots today.
Guess it'll be impossible for me to post them online here, it will be like 132/5 times of posts and uploading I'll have to do.
Sigh.... currently searching a website that I can host these pics for all of you to view.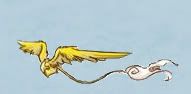 Existing the story...
Friday, 13 July 2007
YAHOOO!!!!!
Tomorrow's 2nd day of COSFEST'07
BUT............
Right now I'm super-bored... and ended up taking this test again(I took it once last time)
http://www.quizbox.com/personality/test82.aspx
Results
Your view on yourself:
Other people find you very interesting, but you are really hiding your true self. Your friends love you because you are a good listener. They'll probably still love you if you learn to be yourself with them.
The type of girlfriend/boyfriend you are looking for:
You are a true romantic. When you are in love, you will do anything and everything to keep your love true.

Your readiness to commit to a relationship:
You are ready to commit as soon as you meet the right person. And you believe you will pretty much know as soon as you might that person.
The seriousness of your love:
You are very serious about relationships and aren't interested in wasting time with people you don't really like. If you meet the right person, you will fall deeply and beautifully in love.
Your views on education:
You may not like to study but you have many practical ideas. You listen to your own instincts and tend to follow your heart, so you will probably end up with an unusual job.
The right job for you:
You're a practical person and will choose a secure job with a steady income. Knowing what you like to do is important. Find a regular job doing just that and you'll be set for life.

How do you view success:
You are afraid of failure and scared to have a go at the career you would like to have in case you don't succeed. Don't give up when you haven't yet even started! Be courageous.

What are you most afraid of:
You are afraid of things that you cannot control. Sometimes you show your anger to cover up how you feel.
Who is your true self:
You are mature, reasonable, honest and give good advice. People ask for your comments on all sorts of different issues. Sometimes you might find yourself in a dilemma when trapped with a problem, which your heart rather than your head needs to solve.
I don't know about the relations part but I'm quite sure that the "view on success" and "Afraid" are true. I ain't a risk-taker, that's for sure.
Hmmmmm... job thingy...... Rights I'll be selling anime/manga merchandises and cosplay materials for life XD LOL.... Tallies with the "unusual job" for me, a future science diploma holder. XP
OK GTG, need my sleep and recharge my mana before spamming my photo-shots spells tomrrow at COSFEST.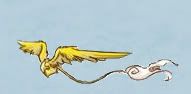 Existing the story...
Tuesday, 10 July 2007
DISCLAIMER - ALL PHOTOS ARE OF COURTESY OF USAGI-SAN FROM SGCAFE.COM.
I DO NOT OWN ANY OF THOSE HIGH QUALITY PHOTOS......
Lastly enjoy XD More to come.........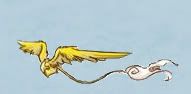 Existing the story...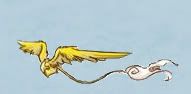 Existing the story...
Haruhi - Ouran
Shin - Gundam Seed Destiny
Spitfire - Airgear
Roxas&Namine
.HACK//GU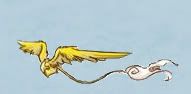 Existing the story...
Sunday, 8 July 2007
Yeah!!! It's the annual COSFEST again. This year there will be 3 days of fun filled events for cosplayers and anime&manga lovers.
Went to the semi-finals held at Ngee Ang City, outside Takashimaya yesterday.
I loved the performance done by all the nine participants, especially the skit from the group who cosplayed Tales of the Aybss, the Keyblade commercial done by the Kingdom Hearts II cosplayers and the Dance item by Suzumiya Haruhi no YuuTsu. Sugoiii ne, the dance was KAWAII.
Here's Tidus and Yuna cosplayers
Next up we have Haseo and Azure Kite from one of my favorite games - .HACK//GU
How about a date with the Girl from Hell???
Psss, she's one of my CCA senior from TP XD
Cool!!!!
Saw some of my JCG juniors cosplaying Haruhi - Ouran, Shinn and Kira - Gundam Seed Destiny
Sadly my sis's D-Cam is problematic, the battery keeps draining away after the first shot, straight for max bars to 1 bar and to low bat......T_T
That's why I only can grab 3 shots yesterday, using my phone cam and editing the sharpness using the photoshop programme that comes with the Nokia PC Suite software.
MUST GET MY HANDS ON A WORKING D-CAM BY NEXT FRIDAY!!!!!!!!!!!!!!!!
Next weekend will be the finals for the COSFEST competition.
I'll definally be going for the remainding two days.
Resolution for the EOY Cosplay Festival - Cosplay GE Musketeer.
I'm serious, no jokes XP
Gotta find some muskets replica/toys.
Ja ne.
Kiotsukete!!!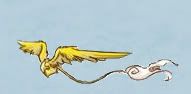 Existing the story...