Thursday, 19 February 2009
Lots of new things happened throughout these 15 days of absence.
Downloaded Dino Crisis 2 and played in my PSP. Its awesome XD

Finally get to complete a game which made me hooked on for hours during my secondary school days.

Also I finally got my hands on Touhou Jazz music pieces. The feeling of listening to Jazz is very different to the other genre. Its like you're in this classy bar, drinking your favorite alcoholic beverage.

Monster huntering is so fun, which crack friends you get epic hours of crackpot hunting monster which you would normally hate to hunt due to their life threatening attacks.

Oh, Sin, there's the PV for "Trust You" on youtube. Embeded it here. Enjoy
My programme can't rip out the song >///<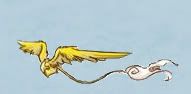 Existing the story...
Wednesday, 4 February 2009
After hearing "Trust You" the latest ending for Gundam 00, sung by Yuna Ito, I'm once again capitivated by her soulful vocals.
Its like an angel's lift, breaking the chains that bind me to the reality of the world.
Just a recap, for those who's oblivious of Yuna, she's the actress for the character Reira from NANA the Movie.
Here's her cover for "My heart will go on". Tribute to Celine Dion.
"Trust You"
This song is the one truely deserves more fans, listeners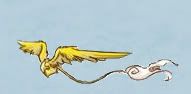 Existing the story...