Tuesday, 27 October 2009
Posting on Tuesday..
LOLWUT?!
*Shouldn't I be in camp?
I guess its a trend for me to fall sick in every new camp I go.
Booking in at 7pm later this evening.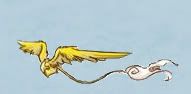 Existing the story...
Sunday, 25 October 2009
One shot one kill.
Thanks buddy for being my confidence booster.

Here's something I realised about myself through last week's experience.
I can't handle stress, my mind just blanked out when I saw my invigilator's face.

Sigh.... Pathetic me....



On the lighter note, my mum and sis are going for a trip to Malaysia on AFA week.
Since I could't go due to my course, I would be getting 300 bucks. XD
Just in time for AFA spending.
I'm gonna whore at the Weiβ Schwarz section while i guess most of my sgcafer friends would be drooling at the "Moe Moe Kyun" meido cafe.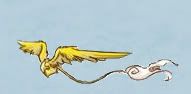 Existing the story...
Sunday, 18 October 2009
Last week was a stressful one.
The pressure of the main role....
The pressure of multiple failed attempts....
Its an overkill...
I'm already at my limit.....
What more do they want from me?
Every week, I endure...
As I know at the end, I get to spend fun time with you all...
But can I keep up with this?
My vision turned crimson.
My soul yearned to scream.
For it seemed that I had lost my view of serenity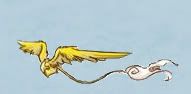 Existing the story...
Saturday, 10 October 2009
The past week in camp is kinda interesting.
Got to learn lots of new stuffs which I had previously took no interest in.
The more weeks I spent in this current course, the more I felt that I'm a lucky guy.
Such skills, knowledge can never be learnt in society FOC.
However like the saying "Thorn among the roses" goes, some unhappy event happened and it dampened the morale...
Lesson learnt - "Privileges are not Entitlement"
Now back to my usual topics, currently I'm trying to get my copy of Disgaea 2 on PSP.
Oh and having to start frequenting AMK hub, I find Funzcentre a nice place to kill time/shop.
They have all sorts of Japan imported games and merchandises. The shop even sells "Portals of Three Kingdom" cards, a Magic: The Gathering booster expansion featuring the Romance of the three Kingdom, old Yugioh boosters and Hatsune Miku song tracks.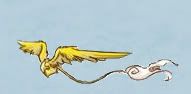 Existing the story...
Sunday, 4 October 2009
Woots.
The dashboard is back to normal.
Been quite a while since I last blogged.
Last week I had awesome ice cream feast at Swensen's in Orchard. 15 scoopes of desserts, 1 slice of oreo cheese cake, 1 slice of peach pie and 1/2 a waffle.
Learnt many things in camp, encountered my 1st ever GD and passed a test.
Yesterday went back to TP to collect my stuffs from my friend whom recently went to Japan.
After which I joined the rest of my cafe family for an awesome BBQ at ECP, though I had to leave early due to the need to study for my up coming tests next week.
Hope I can pass........
As of current, I have a total of 4 Weiβ Schwarz decks. XD LOL
1 Fate/Stay Night Trial deck
1 Lucky Star - School Infirmary deck
1 Lucky Star - Otaku/ Konata family deck
1 Lucky Star splice Clannad - Twin deck
Hur.... Gonna Blazblue now..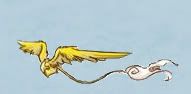 Existing the story...