Saturday, 2 January 2010
HUR....
Slept through the countdown.....
Kinda had a rough new year's eve...
Spent the whole morning in the clinic doing nothing...
The doctor's not even around.
Then got a sorethroat and at the end of the day, a bit feverish
Yesterday also....
Well good thing is that I managed to EM-ed up my FSN deck. *pun intended
Later going for duty. Hopefully I survive..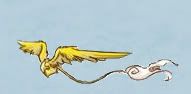 Existing the story...