Sunday, 30 August 2009
Just gotten my copy of Dissidia US version and Hatsune Miku Project Diva.
For Dissida, I'm playing for the story. Lots of things had changed compared to the japanese version.
As for Project Diva, I'm just playing for the time.
Currently no RPGs had interest me..........
Gonna Blazblue soon.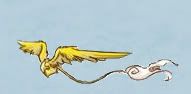 Existing the story...