Sunday, 21 June 2009
My first book-out on Friday evening. Kinda felt a little strange as I was wearing my military uniform and walking home.
Recalling the past 2 weeks in Tekong, I had really experience a lot of new things and more certainly, a change in my lifestyle.
I was a clean freak, and I'm still one. Perfect example would be that as long as I'm stinking and/or sweaty, I'll never rest on my bed. But now in the bunks, heck care.... Powdered bath then sleep cause rest is more important than having a dirt-free skin.
Another would be that now, I actually have the will to wake up early for morning jog.. lol...
No longer a NEET at home.
The training sessions are really fun, with all the cool and goofy instructors/ specialists. But the regimentation is another story.
Some of the memorial events during these 2 weeks were the "waifu" presentation ceremony, the epic TCSS sessions with my Platoon Sergent and Sergents, the technical tests and the movie screenings (We are Soldiers and Saving Private Ryan)
Sigh... 2 weeks of no interactions with the acrade made my Rachel's combo rusty.... But I still managed to reach stage 8 using the first part of the BnB combo.
*Off to rush my anime.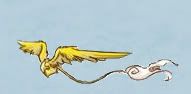 Existing the story...