Thursday, 28 May 2009
Day 6 - 28 April
Woke up fairly early that day, 5am in fact, in hopes of seeing the Tsukiji fish market in action and OMG! The sky was already as bright as 9am.
However, we were too late for the action, only to see the market in the final phase of their daily routine, the fast-speed-packing & transporting of the fresh sea products.
Had fresh sushi for breakfast and encountered one embarrassing/traumatising event.
I specifically told the sushi chef that I do not want wasabi in my sushi when I ordered a 1700 yen special which offers 15 assorted pieces of sushi, but the chef forgotten and out of the 15 pieces, only 3 pieces are untouched by the wasabi.
I struggled to eat those wasabi-fied pieces causing the chef to notice my epic battle, apologized and remake the whole set.
You might feel that its the wasabi that was traumatising but nope it isn't. The sushi in Japan is twice as big as local ones so again I struggled to finish the sushi. Felt very bad as I couldn't finish the sushi.
Luckly the chef is understanding and the whole crew greeted us with a warm thank you when we left.
Head over to a place near to Tsukiji for a morning stroll and it was along the Yamamote line.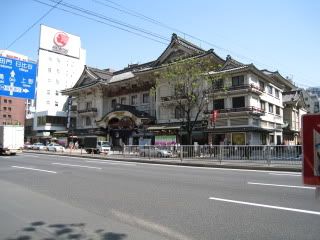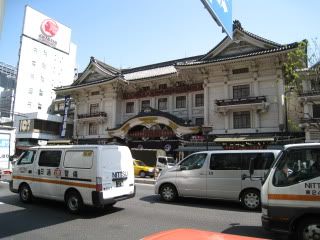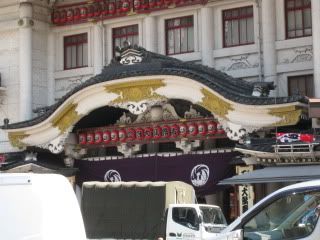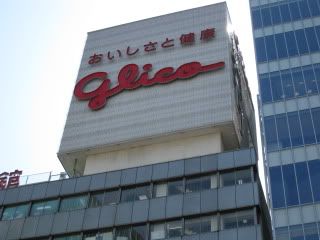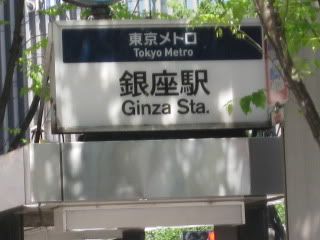 Yup, its Ginza. Ginza is somewhat like Omotesando, featuring high end shopping and such.


After which it was all return trips to Akihabara and Shibuya for shopping.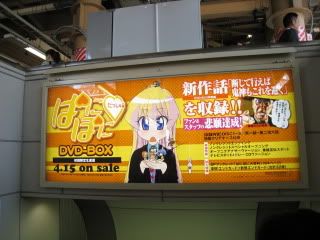 A vending machine which dispenses newspaper.... o.0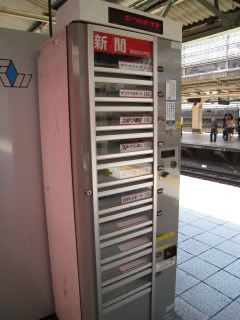 Life-size evangelion ladies, all to celebrate the release of the new pachinko game for eva.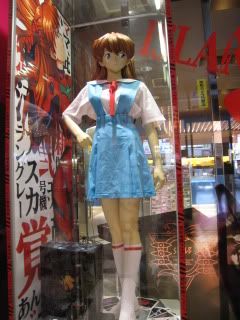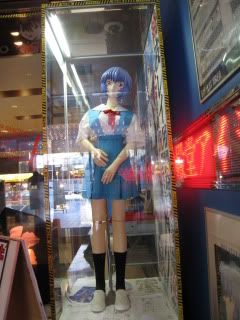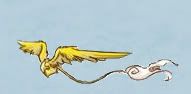 Existing the story...