Tuesday, 6 January 2009
Time to let Alto, Ranka and Sheryl rest for the season.
Changed the BMG to my fav songs from DJMAX
*Or rather the only songs I could play.....
Yar... I suck at rhythm games...
But action/rpg/card games. Now thats a different story.
XD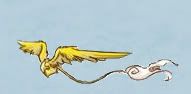 Existing the story...