Thursday, 1 January 2009
1st post for the New Year 2009.
Happy New Year people..
Looking back at the year 2008.
The weekly JCG drawing sessions
The caking sessions after the drawing sessions
Cosfest08 - Gola Mosca, a successful one.
JCG epic KHR cosplay group for Cosfest08
The grinding dance practises for Broken Caramelldansen debut on Cosfest08
Awesome Yugioh sessions prior to exams and during the exam period
The start of my SIP in Lonza
Got my own handheld console XD
Nico Nico Dance practice sessions
Waseda Shibuya's open house
Natsu Matsuri
The videos we filmed at ECP
The epic BBQs
Performance by Cypher Craze Crew during the "A Shot to Fame" competition hosted by City Harvest
AFA Aniki and May'n concerts
The Kumikyouku dance on EOY
EOY08 - Sanyun
The Tsubasa/CCS/XXXHolic group
Photoshoot with another Major KHR group - Varia lovez
The new year count down
The friends made
The 2K digit in my bank account (no joke, never in my life had I have access to 2K straight, don't have to go through parental permission)
Rawr.. 2008 has been one of the most exciting years throughout my life in poly.
Hope 2009 will be as equally as exciting...
Hmmm
Well maybe it will...
NS...
CK. Here. I. COME~!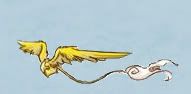 Existing the story...