Monday, 6 October 2008
Today just isn't my day.
Partially I was pissed at myself of not being able to decide my MP title.
Another thing would be that the workload for me had began to become more and more demanding...
I felt damn stressed that everyone was like starting their MP while I was there not being able to do anything...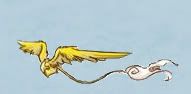 Existing the story...