Sunday, 28 September 2008
Wow, ten days since I last posted.
Been busy these days, lots of things to do.
Also today is the first weekend which I'm down for clean steam sampling at Tuas..
The whole day I was like very larthagic and I reckoned I had migrain headache. It hurts yet made me sleepy.... ><
Typing this reminds me that I have to type out my MP title and synopsis. The deadline is this coming friday. Rawrzzz
Wootz, this wednesday is a public holiday, no work... Though I have to wake up early to go to pray to my late father in YCK.
Rights, I'll type my MP title now... Nao!!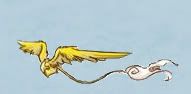 Existing the story...