Thursday, 18 September 2008
Finally, I got my MRT concession. Woots XD
No fear for expensive travelling.
Today concludes the training for clean steam sampling. Sigh... have to be SKW for the QC department, on the bright side, maybe can use the data for MP.
OR
I approch my in-charge for engineering side and get my MP title there.
Offs to play FFVII-CC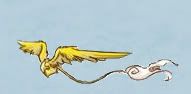 Existing the story...