Saturday, 7 June 2008
LOLzz
Last post was on 11 may.
Pardon me for not updating for a very long time. My school work and projects are very tight and very stressful...
The orientation for JCG was fun and for one thing, I realised that I like doing brainless SaiKang. It was very tiring but fun, getting to meet all the new and enthu members.
Following that was the streetfest at suntec in late may. Again it was epic win. My caramelldansen group did 6 dances back to back. XD
Pure Caramell
Hare Hare Yukai
Nyan Nyan
Danjyo
Gay Bar
Caramelldansen~Broken version
It rocks XD!!!!
The Ikebana event was good, the flower arrangements are way better than last year and I bought a plum wine from the clubstore at the Japanese Association of Singapore. Then, I've gotton an insider info on Natsu Matsuri, it will be held on the 23 of August. Can't wait for it. XD
I was particularly happy about me being kiasu and studied for my friday term test paper on tuesday, thats 3 days before the paper. Due to the fact that me, Eric and PJ went to bugged our lecturer about a question on calculation. The 3 of us were spotting that question to come out as it involves alot of steps and it is one of the possible 3 calculation question that could come out. Ture enough, it can out and the weightage of the question is 10 marks while the paper is 50 marks total. That's a hefty 20% of the whole paper. Me ish epic win XD.
Finally a breather.... but no... one of my term test got pushed to next tuesday.... SIANZZZ
Then again, who cares, its just 3CU, and most of the info are already imprinted into my head as I was part of the two-man presentation team... so EASY COME EASY GO. =)
Throughout all these time, I've actually got alot of pictures taken in my handphone, but cant seems to link them to my comp via bluetooth... System error I think..
Will try and think of a way to bring those pics into the comp...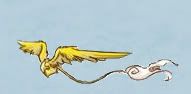 Existing the story...