Sunday, 15 July 2007
COSFEST Day 2 rox!!!!!
I've spammed 132 snap-shots today.
Guess it'll be impossible for me to post them online here, it will be like 132/5 times of posts and uploading I'll have to do.
Sigh.... currently searching a website that I can host these pics for all of you to view.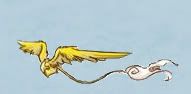 Existing the story...