Monday, 25 June 2007
SRY people, My bad.
On 7 July, the COSFEST will be held in great world/ngee ang city
14 and 15 July will be in downtown east.
Just got back my marketing term test paper, as expected, I screwed it up very badly.
Was confused by all the concepts and I knew my fate was sealed when I first saw the paper in the LT second row, stairway seat.
For OC2, I got 38.5/50 but I could've done better if not for my careless-ness....
Was "shot" by Dr Ong, he said that I "refuse" to get an A even though I'm an A student for OC. Sigh...
What's done's done....Can't cry over spilled milk, can I. No Emoing on my part.
Now, I'm download an old but fun game, RBO - Ragnarok Battle Offline.
It's something like a mix between "Devil May Cry" in terms of insane combo rates and MapleStory due to the sidescrolling RPG gameplay. As its a fan-made game, you can download it and play without worrying about the legal law.
Just Follow Law Lor....lol
There're the standard game character classes from the orginal RO, namely Swordsman, Archer, Mage, Acolyte, Thief and Merchant.
Watch the trailer, looks fun.
Next monday, I'm going to get more games from my JCG mate. XD
Had a chat with Eric from my care group about our future careers. I've come to realise one thing. Right now, I'll try my best to get my diploma, however base on my results, I'm quite sure that I won't be making into any local U.
In the future, if I can get a job that suits my diploma, it's fine with me. If I can't, I'll do something I like. After all, studying science for like 10 years straight kind of bored me down quite a bit and I can't do marketing either, judging from how screwed I was during the test. LOL
Maybe I'll start making my own cosplay things come semesteral break, prepare for the one in December. XP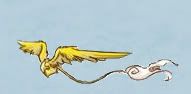 Existing the story...