Tuesday, 2 March 2010
Howdy.
Since CNY... LOL
Busy guy ish busy
Lots of OT to do over the weekends.
Lots of places to travel to.
This March, my weekends are packed with WS tourneies.
20 March shall be the most awesome-est day in this month.
http://ws-tcg.com/jsp/cardlist?cardno=SY/W08-114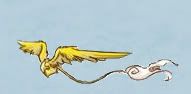 Existing the story...
Monday, 1 February 2010
Alright. Post before work.
The SHnY Title cup two weeks ago was kinda awesome.
Of the 4 round robin, much like my FSN EM deck, I had 2 win 2 loss.
The first 2 matches were kinda soul rush for maximum damage.
3rd match, lost to the overwhelming power of haruhi. LOLz
4th match was also a lost to Mikuru. Lucky for the player as he destiny-drew a card which sealed my trump card in hand.
Last week was so-so, SOY'B was ok I guess.
Sigh... Why do people with caliber do no want to compete and those who do not have the caliber want to compete...
Rawr. I'm low on cash now... Overspent for the past two weeks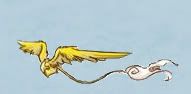 Existing the story...
Sunday, 17 January 2010
Yesterday was kinda fun, playing FSN tourney in TCG at Sunshine plaza.
Well, I'm proud to say that within a week, I managed to improve my FSN deck to a decent level.
Last week's tourney at RC, Funan was a pure trashing. 4 losses straight.
But yesterday, I faired pretty well, with a score of 2 win and 2 loss.

Also my new "vintage" deck (in Magic: The gathering terms) is pretty much workable.
Using this card as my Key card.



Being able to gain 500 for every different traits on stage, this little sporty lady can reach up to 11000 on full stage. XD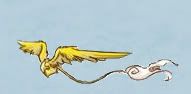 Existing the story...
Sunday, 10 January 2010
Been quite busy these few days, but the wait is almost over.
I finally got my Nagato deck.
Frankly, her deck is just too awesome.

Not just that, my FSN deck has been EM(iya Shiro-look-a-like-aka-avanger)-ped up like nobody's business.

Yesterday, I played my very first tournament. Didn't fair as well, lost all 4 of the round-robin matches. All due to my silly mistake of forgetting one of the important step of the turn.

Since that 4 matches, the rest of the casual play, I kept reminding myself of that step, kinda like a hard lesson learnt indeed.

Well, at least I got my FSN Meido Rin XD

Next week will be joining another tourney for my 2nd copy =P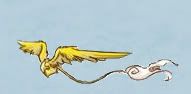 Existing the story...
Saturday, 2 January 2010
HUR....
Slept through the countdown.....
Kinda had a rough new year's eve...
Spent the whole morning in the clinic doing nothing...
The doctor's not even around.
Then got a sorethroat and at the end of the day, a bit feverish
Yesterday also....
Well good thing is that I managed to EM-ed up my FSN deck. *pun intended
Later going for duty. Hopefully I survive..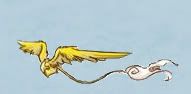 Existing the story...
Sunday, 20 December 2009
New job, new place, new deck and new present. XD
Graduated from school last Friday. All the time I spent there would stay in my memories.
"Partings are not the end of the road. Partings mark the beginning of a new path and are promises to meet in the future."
Gotten a new job, been working in a clinic for the week.
Learnt lots of new things and made some friends there.
Well, some as it's just a small clinic.
Did my very first out-of-clinic job yesterday but it caused me my slot in the Haruhi Trial deck tournament held in TCG during the afternoon as the "job" dragged till late morning/noon.
For consolations, I get to test out my very own Haruhi Trial deck with Wayne.
The X'mas gift exchange party in Invinc's house was kinda awesome.
I goot the latest edition of "Newtype" as my gift.
Thanks Lockie XD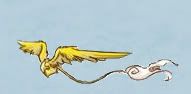 Existing the story...
Sunday, 6 December 2009
Ya-hoo~ooo!
One more week or rather, 5 more days till I get my armband.
The feeling of getting the vocation badge is already damn awesome.
Now I can't wait to get that armband of Tribal Immunity.
Also thanks to Ruby, more of my JCG peeps are picking up Weiβ Schwarz.
Plus my main deck is more or less stabilised now, can focus on building/modifying my other decks.
Now, I'm just waiting for the release of Haruhi deck and sleeves. I wantz my Nagato.
Just finish spoiling myself on the story of Rachel Alucard's arcade mode in BlazBlue Continuum Shift. Yet another cliffhanger, with the appearance of a blue-eye blond lady.
Hazama is another wicked character.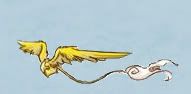 Existing the story...